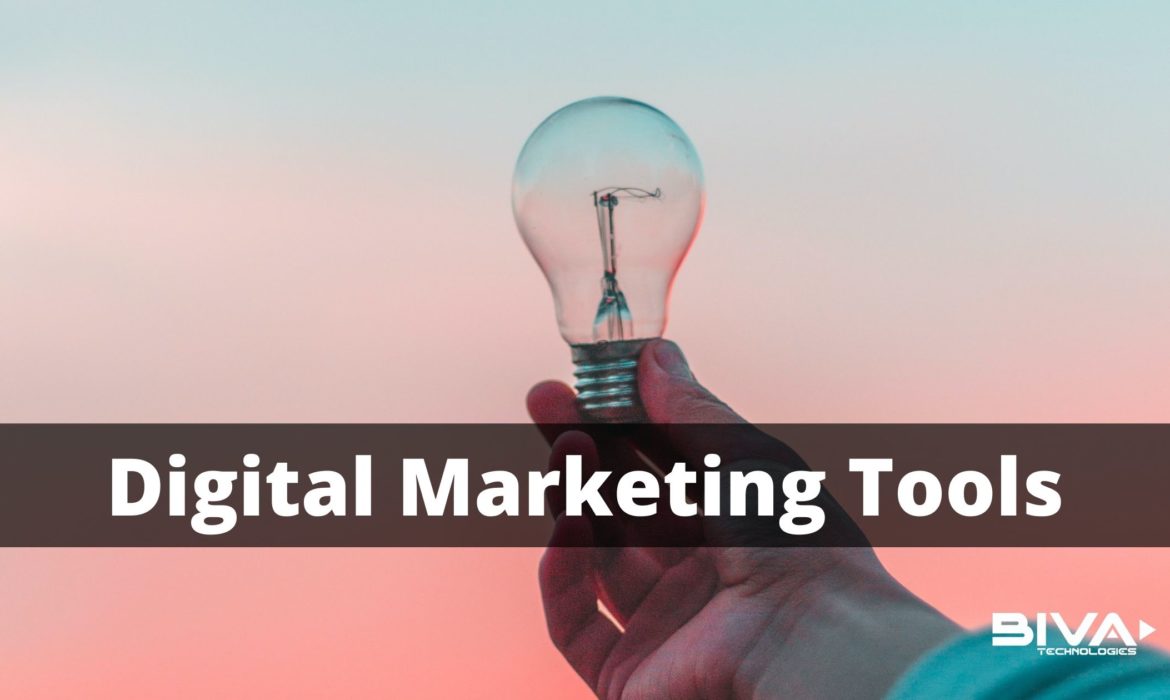 Top Digital Marketing Tools to Skyrocket your Business in 2019
[et_pb_section admin_label="section"] [et_pb_row admin_label="row"] [et_pb_column type="4_4″][et_pb_text admin_label="Text"]
Digital Marketing Tools is very important to grow your business online. To get the best ROI, you have to know how to use the Digital Marketing Tools well. You have to use a good combination of top digital marketing tools and skills at a time to get good results.
Digital Marketing Tools helps to reduce time and cost at a time.
On the other hand, it also supports your thinking.
Do you know how many tools a marketer can use a day to rank their business higher?
I have some important digital marketing tips for your online business.
Always use tools or software with the right combination of your skill.
Are you looking for the best digital marketing services to grow your business online? You simply can't ignore digital marketing tools. Here is a list of all important digital marketing tools for your business. Here is a list of the most important digital marketing tools.
1. Google Search Console
Google search console is a free tool offered by Google to monitor your website. Formerly it was known as Google Webmaster.
The name suggests that it helps you to understand and monitor whether your website is working fine. You can do the following things here:
Check website performance
URL inspection to understand the indexing status
Indexing issue with Coverage and Sitemap
Enhancement with Mobile usability, breadcrumbs, logos, sitelink, faq etc.
External and Internal links with top linking pages and sites to understand traffic flow.
2. Google Analytics
Google Analytics is mostly important for tracking your traffic. It helps you to track your traffic source – like an organic, social, referral, direct, etc.
Conversion tracking is another giant feature for digital marketing.
You can track your website's bounce rate and traffic flow including site speed, site search, events, etc.
You can get demographic data using google analytics which helps you to understand your ideal target audience.
You can integrate your search console with google analytics for better analysis.
Google Analytics is one of the most important free digital marketing tools by Google. Let's see how to integrate Google Analytics into your website.
3. Bing Webmaster
Another important analytics tool is Bing webmaster, offered by Microsoft.
Like Google, Bing is one of the most popular search engines all over the world.
You can say Bing is the world's second most popular search engine after Google today.
Some other important analytics tools are here.
Platform-Based Social Media Analytics
SumoMe
4. Google Keyword Planner
Google Keyword Planner is a FREE keyword research tool. Before discussing Google Keyword Planner, you have to understand one thing that, the Keyword is the most important part of every online business. If you want to blogging or run any digital marketing business, you have to focus on keyword research.
Google Keyword Planner is one of the most recommended and best free keyword research tools. It is part of Google Ads. It helps you to get the ideal keywords for your PPC campaign.
To access google keyword planner, you have to make an account on the Google Ads first.
5. Ubersuggest
Ubersuggest is comparatively the best keyword research tool in this era. Many digital marketing professionals use this top-rated digital marketing tool.
There are three reasons why Ubersuggest is the most famous.
It is FREE
No sign in or login is essential
Get the best keyword idea with competition
Generate content idea
Know domain score, no of backlinks, referring domain, organic traffic monthly
In a word, it is to some extent a complete digital marketing tool for blogging.
6. Ahrefs
If you are looking for the best keyword research tools, the first thing that comes to mind is Ahrefs.
Yes. Ahrefs is the best keyword research tool. It is a paid one.
Though you can check a certain number of backlinks for free in Ahrefs.
Most digital marketers and bloggers like this tool for getting the best competitor analysis.
The main features of Ahrefs are:
Keyword Research
Competitive Analysis
Content Research
Backlink Research
Rank Tracking using Ahref Rank
Batch Analysis
Link Intersect
You can start Ahrefs for 7days with just only $1 a day. If you want to get good results, you can try this tool.
7. Google Trends
Google Trends is one of the most demanding and useful digital marketing tools. It is very important to compare and analyze the trending search.
If you know how to do keyword research with Google Trends, you can easily rank your website easily in Google Search Result.
Google Trends is a free tool for all. In this tool, you can get search tendencies along with the subregion interest.
8. Answer the Public
Have you ever heard about Answer the Public? Yes, this is a top-rated digital marketing tool. Mostly it is the best tool for blogging.
If you want to rank your business higher in the search engine like Google, you have to choose longtail and questioning search terms.
Always remember, a big percentage of people search 'how to type' of the article. So, if you want to rank higher in Google or any other search engine, you can use the questioning search terms.
This tool is both free and paid.
9. Small SEO Tools
SEO is the best practice to bring organic traffic to SERPs. Small Seo tools are one of the most popular digital marketing tools. It is one of the most popular tools for blogging too. If you know the features this tool offer, you can be amazed.
First of all small SEO tools is a free tool. Even, you have no need to register to access this tool. It is trending tools too. Let's see why a small SEO tool is famous. Have a look at the famous small SEO tools.
If you are a digital marketing professional, you are definitely familiar with small SEO tools.
If you are a new one in this industry or want to earn money online blogging, you can use this tool.
10. LSI Graph
You know why longtail keyword is important to rank higher in SERPs. LSI Graph is a good long-tail keyword generator tool. Let's see how to use the LSI graph to get a long-tail keyword.
Search LSI Graph in search engines like Google. You can use lsigraph.com also.
Type your keyword
Check the captcha to prove that you are a human
Click on generate
You can get the LSI keyword list as an image
Pick your keyword and use it.
If you use the paid version, you can get semantic classification which will help you to rank higher.
11. Moz Tool
According to Moz, the Moz SEO tool is the world's best SEO tool because it gives you a free domain analysis.
Apart from it, you can also get your top pages along with your linking domains with their DA (Domain Authority) and PA (Page Authority).
Track you discover and lost linking domains with the Moz tool.
Install Moz bar google chrome extension to track DA PA of the websites even when you search.
12. Google My Business
Google My Business is one of the best free Google tools for local businesses. It is actually a business directory. Google My Business helps to grow your Local SEO.
Today, most of the organizations, love local traffic. So, you can understand the importance of Google My Business.
Using Google My Business, you can also collect lots of reviews. It is a great ranking signal too in SEO or search engine optimization.
13. Buzzsumo
If you are looking for content suggestions, you can use Buzzsumo, an awesome digital marketing tool.
If you are doing blogging, you can have to use this tool.
Let's see the top benefits of Buzzsumo.
Generate content ideas
Question analyzer to know the most popular questions
Help in market research
Discover niche ideas for blogging
14. Google Ads
Google Ads is previously known as Google AdWords. It is one of the most trusted advertisement tools ever. Hope you know the most popular search engine is Google. So, to rank higher in Google, the PPC ad campaign using Google Ads is remarkable.
Almost 67% of people use Google Ads to set their PPC campaigns.
Do you know almost 72% of people have an intention to click the first search result?
Google Ads help you rank your business toper within a couple of minutes. Though there are other advertising tools available in the market. Among them, one of the most popular is Facebook Ads.
Facebook ads work almost the same as Google Ads. Here additionally you can get audience insights.
If you are a master of Google and Facebook ads, you will probably grab a good CTR.
15. MailChimp
MailChimp is one of the most important digital marketing tools for email marketing. If you know the digital marketing trends, you definitely know that email marketing has the best CTR in comparison with all other digital marketing channels.
MailChimp is free to a certain limit.
You can get custom preloaded templates that help you to set your email campaign.
The beauty of email marketing automation tools like MailChimp is you can make email automation set up through which you can trigger your important email to your recipients.
Another email marketing tool is Aweber and GetResponse. Like MailChimp, you can get almost the same features.
Here is a list of other email automation tools
ActiveCampaign
Hatchbuck
Hubspot Sales
Omnisend (mainly for eCommerce)
16. Buffer
Socially connected is the best way to bring traffic to your business. Even for branding, social media optimization and marketing, the importance of social media has no alternatives.
If you want to grow more social traffic you have to connect socially. But it is really tough to post your content on social sites.
A social media automation tool is the best way to connect socially.
Huitsuit is also a famous social automation in digital marketing tools.
These both are popular social media automation tools. Both Buffer and Huitsuit are free to a certain limit.
Apart from this, you can use PromoRepublic, MeetEdger, TailWind, SocialPilot, etc.
17. Leadpages
The landing page is really important for digital marketing. If you really get good CTR, you have to concentrate on landing pages.
Here is a list of popular landing pages.
ClickFunnels
Leadpages
OptimisePress
Hello Bar
Mostly landing pages are important for Affiliate marketing. Now, from blogging to email marketing, the landing page is playing an important role.
18. Canva
You all know that text-based content has less value today. If you want to rank your business online, you have to use images, videos, infographics, gifs, and other visual designs.
There are lots of people who don't have enough time and skills to make an image using photoshop. There are such tools that really reduce your time to make visual designs like image, infographic, video, etc.
Here is a list of your favorite digital marketing tools for visual designs apart from Canva.
Animoto
Freepik
DesignWizard
Conclusion of Digital Marketing Tools
If you are looking for the best digital marketing tools, this article is for you. Today for the better outcome, we need tools. Lots of professionals use tools to increase more revenue. Remember, there are lots of digital marketing tools available in the market today. However, I have a suggestion that never completely depends on tools, always try to use intelligence with the combination of tools. If you think any information is missing, you can communicate with me. Comment below your query, suggestions, advice, opinion, etc. I am here to reply to it.
Reference: modgirlmarketing.com, dealyourpassion.com, Ahrefs, Neil Patel, Backlinko, Webmaster Central Blog, Moz blog, Hubspot Blog, etc.

[/et_pb_text][/et_pb_column] [/et_pb_row] [/et_pb_section]
Shovan Ghoshal
Google certified Digital Marketing professional and owner of Biva Technologies. I've started my career as a freelancer in this industry, later I've crafted Biva Technologies.
Related Posts